Holidays at the Plan de Corones in the beautiful South Tyrolean summer
Even in the summer, many activities await you in Valdaora and its surroundings. Simply relax and enjoy the sun on our lawn. Alternatively, spend an exciting day in the beautiful outdoor swimming pool in Valdaora – with free admission! You may even use the tennis courts near the Apartments Schnarf free of charge during your vacation at Plan de Corones.
Relax while horseback riding or playing golf
Even a golf course is available in the beautiful village of Valdaora. Especially in the summer, when the weather is nice, you may play on a well-kept green field and improve your handicap during your vacation at Plan de Corones. All children will be delighted by the horse stables in our stunning region. They offer you the opportunity to explore the area on horseback and to discover large parts of our natural landscapes.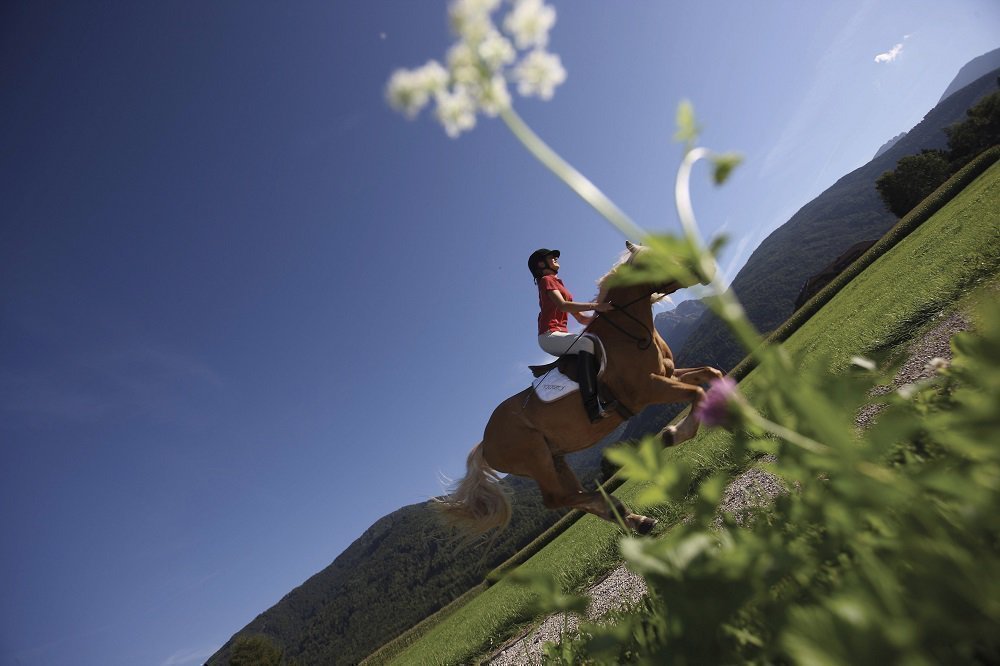 Learn archery and get to know the animal world
In the heart of the beautiful forest of Valdaora, at the Sports Zone Panorama, there is a new 3D archery course, which during your vacation at the Plan de Corones is really worth a visit. At moderate prices, there you may learn the art of archery or improve your existing skills. The course is suitable for adults and children. You will have the opportunity to shoot lifelike animal dummies. Furthermore, during an easy hike through the woods, you will learn a lot about the local wildlife.