Enjoy spring in the Pusteria Valley at the Apartments Schnarf Lidia & Martin
Spring is the perfect time for a holiday in Valdaora. After a long "hibernation", our beautiful mountains come back to life, an astounding experience. You will be amazed by how our vast pastures slowly turn into deep green. Blossoming flowers transform them into a surging sea with vibrant pops of colour, just like an artful painting.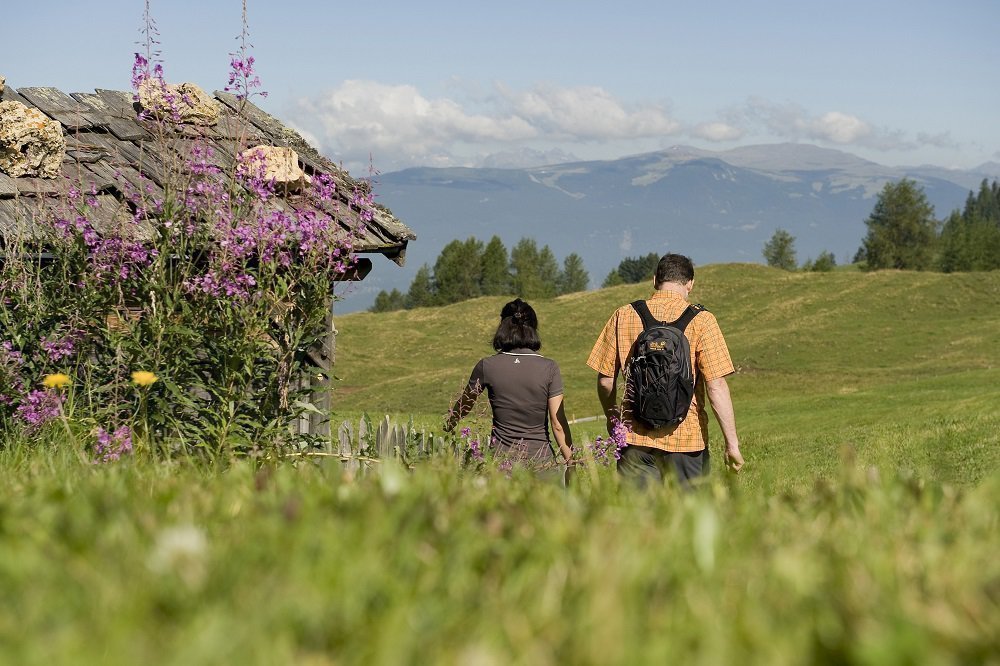 The best time for many sports activities
Once the snow thawed and all roads are free again, you can actively enjoy the spring in the Pusteria Valley. Many well-prepared trails invite you for hiking tours and long bike rides. You may rent a bike at the rental station in Valdaora di Mezzo. In case your bike gets dirty, you may wash it in front of the house with a water hose available for this purpose.
Enjoying the first days of spring in the Pusteria Valley
The first warm days of spring invite you to spend a few hours on our lawn – for example with a good book or playing ball with your family. Maybe you prefer to take advantage of the great weather to enjoy fine dining outdoors in one of the many restaurants in Valdaora.